Everest Medicines soars on debut after $451m IPO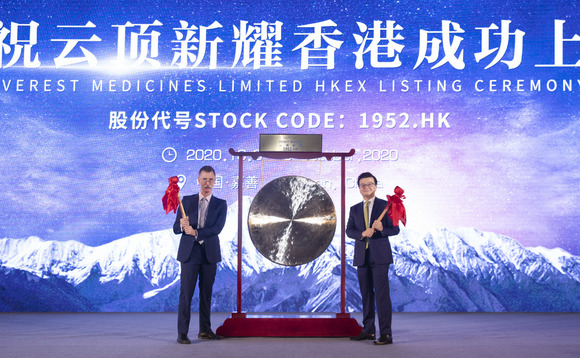 Everest Medicines, a Chinese biotech start-up backed by CBC Group, performed strongly in early trading in Hong Kong following a HK$3.5 billion ($451 million) IPO.
Everest sold about 63.5 million shares at HK$55 apiece, the upper end of the indicative range. The stock opened at $HK70.55 on October 9 and was trading at HK$75 as of midday. The company has raised...