Deal focus: Affirma sees promise in Asia e-scooters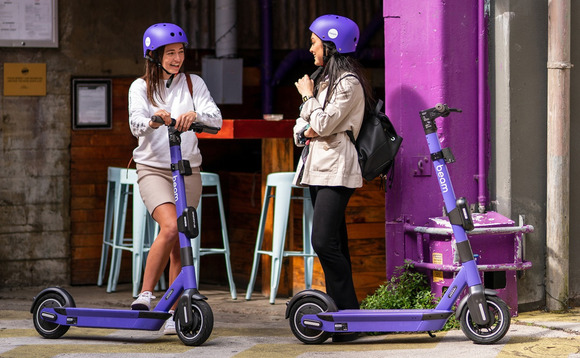 Affirma Capital has led a USD 93m Series B round for Singapore-based e-scooter provider Beam, citing its ability to internationalise a locally-focused and increasingly popular business model
If there's one lesson from Uber's failure to make a stand in Asia, it's that last-mile and municipal transportation are local concerns. It is impractical for a micro-mobility business to scale across several countries, maintaining relevant branding in each market while juggling the various challenges of city-level governments. Until it isn't.
More like traditional car rental businesses than apps, public-use electric scooters and e-bikes have emerged as a micro-mobility category with a strong local feel but scalability across jurisdictions. Singapore's Neuron Mobility, for example, has demonstrated this thesis in recent years with expansions in Australia, New Zealand, Korea, Canada, and the UK.
The smart approach to this strategy is usually a matter of sticking to tender-based markets, where city councils grant licenses to 2-3 competitors in a specific time window. Non-tender markets – including much of Southeast Asia – are tougher to crack, which is where fellow Singapore e-scooter player Beam is making its mark.
Beam raised a USD 93m Series B round last week with plans to enter Japan, Indonesia, the Philippines, Vietnam, and Turkey. Affirma Capital led the round with support from Sequoia Capital India, Hana Ventures, ICT Capital, EDBI, AC Ventures, RTP Global, and SMRT Corporation, among others.
The company is currently operational in in 35 cities across Malaysia, Thailand, Korea, Australia, and New Zealand. It approaches tender-led markets as a priority and non-tender markets on a selective basis after significant monitoring of the local licensing environment and regulatory framework.
Thuy Dropsey, a managing director and co-head of ASEAN at Affirma, said her firm was attracted to Beam's ability to adapt to jurisdictions with meaningfully different operational environments while maintaining speed of deployment and capital efficiency.
"The technological agility allowing them to do that has been the value point for us. That's made them the lead in Asia Pacific," Dropsey said, adding that Beam has achieved country-level profitability in each of its markets to date. Group-level profitability is expected in the near term.
"Their approach is to work directly with city councils, and they will not enter cities unless there's strong alignment. It's a lengthy process, and it's required a lot of work from the company to present to the cities the benefits and challenges and how they can address them to their satisfaction."
Beam has also made a feature of its safety systems. Most of the technology is GPS-guided, making it possible for the maximum speed of scooters and e-bikes to be capped depending on the traffic zone. In addition, it is possible for engines to automatically switch off if the driver rolls onto a footpath. There are plans to develop a system to detect whether a driver is drunk.
Green credentials are a big part of the proposition as well. On top of geographic expansion, the Series B capital will be used to roll out Beam's latest scooter model, Saturn, which has fully swappable batteries with sufficient capacity for 110 km of riding range. This is double the average e-scooter battery capacity.
Beam claims to have grown its revenue 15x since the start of 2020, despite experiencing mobility restrictions caused by COVID-19. As cities emerge from lockdown, demand for safe and sustainable micro-mobility is expected to accelerate.
"There are so many players in this space because it's developed and profitable in terms of unit economics and the technology has allowed these businesses to be very sustainable," Dropsey added. "I think more and more cities will adopt this technology."
Back to Top