SE Asia exits set for near-term turbulence, long-term strength - AVCJ Forum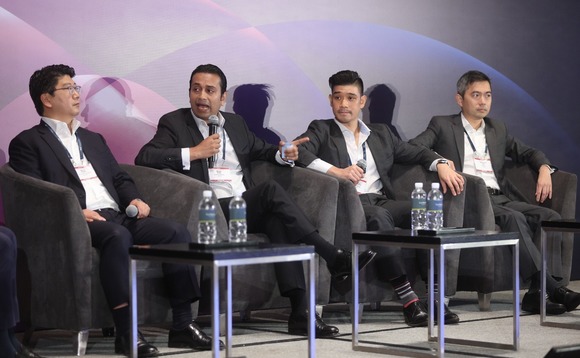 Private equity exits will remain challenging this year as buyers and sellers drift further apart on pricing, investors told the AVCJ Southeast Asia Forum, although their long-term outlook for liquidity in the region remains reasonably bullish.
Brian Hong, a managing director at CVC Capital Partners, noted a shift in buyer mindset from normalising out the impact of COVID-19 by using pre-pandemic price baselines to treating rising interest rates and mounting inflation as non-transitory phenomena.
"Everyone is pricing this in as ordinary business cycle risk, so you are going to see more buyer discipline, which will impact overall pricing," he said. "Market-leading businesses that can weather this storm will be differentiated, on a relative basis, and continue to get good valuations. Anything mediocre will struggle to get out the door."
Utsav Garg, head of Southeast Asia and Australia at Alvarez & Marsal, added that a widening bid-ask spread is already causing some sale processes to fail. While sellers base their pricing expectations on six-month trailing EBITDA, buyers – especially strategics out of the US – are factoring in recent macroeconomic uncertainty and being much more conservative.
At the same time, Garg believes the liquidity environment in Southeast Asia has never been broader or deeper, citing a surge in average annual private equity exits from USD 4bn for 2011-2015 to USD 9bn for 2016-2020. The total for the last 18 months is USD 20bn.
The pace of unicorn creation, local regulators making it easier to list technology companies, record levels of dry powder sitting in private equity funds, and the emergence of new categories of trade buyers are regarded as contributing factors.
"The two big segments for trade sales in Southeast Asia were Chinese strategics, which targeted large deals in areas like e-commerce and logistics, and local unicorns plugging gaps in their portfolios. Those have gone, but others have stepped up," said Garg. "Local conglomerates and corporates have stepped up. Buyers from the rest of Asia, especially Japan and India, have stepped up."
He claimed that 22 start-ups achieved USD 1bn-plus valuations last year, taking Southeast Asia's running total to 40, of which three have been exited.
Winston Mandrawa, an executive director and co-head of ASEAN at Affirma Capital, also emphasised the role of tech companies and venture capital in creating a multi-tiered ecosystem, whereby early investors are taken out by later-stage investors. Affirma has participated directly in this: it acquired a portion of secondary shares when it invested in Vietnam-based mobile wallet provider Momo.
"We are excited by this continuum of capital. You don't have to play just in one space, entering and waiting for an IPO or trade sale. There are multiple avenues to exit," Mandrawa said.
The uptick in trade sale activity involving Japanese and Indian strategics is underpinned by a desire to access Southeast Asia's rapidly growing consumer markets. Garg believes global multinationals, which have been focused on advanced manufacturing and supply chain diversification, are also increasingly interested in consumer plays.
These forces featured prominently in two relatively recent CVC exits – personal care products manufacturer Softex Indonesia and Cambodia's Prasac Microfinance Institution, which were picked up by US-based Kimberly-Clark and Korea's KB Kookmin Bank, respectively.
"Kookmin Bank is the largest bank in Korea, but it has thin net interest margins, single-digit ROE [return on equity], and low demand growth for credit. The only way to grow that business is overseas and they looked at Prasac and saw 25% ROE and 20% loan growth. It was a very logical expansion route for them," said Hong.
Southeast Asia's attractive long-term growth fundamentals are routinely referenced in the context of rising strategic interest in the region: a population of 675m with a median age of 30; a middle-class consumer base of 190m that is expected to double in size over the next few years. The challenges of greenfield expansion also push companies towards M&A.
However, Hong believes perceptions of the region in terms of risk have changed as well – with Southeast Asia demonstrating resilience in the wake of the global financial crisis and in the aftermath of COVID-19.
"People on the outside, in developed markets and in North Asia, have always looked at Southeast Asia with a risk premium approach. Now they look at it and say, 'This region has been more resilient than we expected,'" Hong explained.
"There have been two years of lockdowns and massive dislocations, but we haven't seen markets fall over, we haven't seen companies fall over, and banking systems are still relatively healthy."
Back to Top