PAI Capital invests $212m in Chinese video display business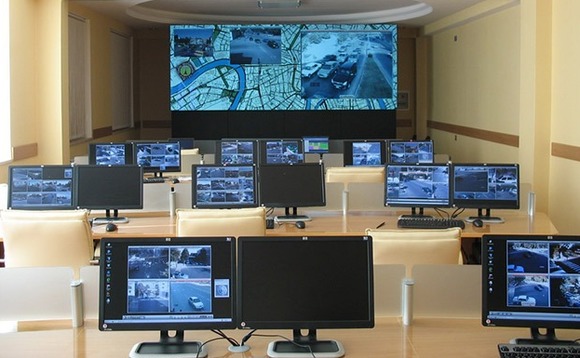 PAI Capital, a Hong Kong and London-based asset manager that primarily caters to high net worth individuals (HNWIs), has paid RMB1.45 billion ($212 million) for a 24.22% stake in Vtron Group, a Shenzhen-listed video display systems manufacturer.
A dedicated fund was raised for the deal, with PAI participating as an LP and contributing more than 99% of the capital. The general partner in the fund is Beijing Digital China Capital, a government-controlled investment manager. The 24% stake represents a controlling interest in Vtron.
"It was important for us to do the first project right and have a government-owned entity partnering with us to run Vtron," said Nasib Piriyev, an investor of Azerbaijan origin whose family owns PNN Group, a conglomerate with interests across Russia, Central Asia, and East Asia. "It is an experiment for them, working with an LP from outside China. There is some element of state control there as well – they are an execution partner, they want to understand our plans for the company."
Those plans involve international expansion. Vtron provides video walls and control rooms used in traffic control systems, security and surveillance, and remote management of industrial facilities. This generated RMB631 million in revenue and RMB318.8 million in operating profit in 2019, year-on-year increases of 7.26% and 5.12%, respectively. Vtron's overall revenue was RMB1.1 billion, but this included a legacy children's education business that was divested earlier this year.
Vtron claims 12,000 projects in more than 50 countries across Asia Pacific, the Middle East, Africa and Europe. But PAI felt the company wasn't realizing its full potential overseas. Having started tracking Vtron last December, it reached out to the controlling shareholder and pitched an international business development plan that could deliver a significant share price increase, if executed properly.
"We want to diversify into entertainment and retail. Vtron isn't active in that but it has the capabilities. There are so many patents and technologies it holds that can be applied in up-and-coming segments, like video walls that allow you to dine in special environments or try on clothes. It has all that technology and it needs to be marketed properly outside of China," Piriyev said.
While Piriyev only recently established PAI in conjunction with Sonny Xu, a Chinese entrepreneur, the team has been working together since last summer. Initial progress was stymied by COVID-19 – Piriyev notes that a deal with a large Chinese real estate developer fell through – but Vtron is the first of three transactions that have now closed.
The other two are an investment in a listed company and a joint venture with a UK government entity. Pure private market projects are expected to account for 15-20% of deal flow. The common theme is cross-border expansion by Chinese companies that want to enter international markets or by foreign enterprises that are keen to develop their China exposure.
PAI sources its capital through a network of HNWIs and family offices that spans Asia – mainly Hong Kong and Singapore – Europe and the Middle East. Piriyev observed that interest from Europe and Middle Eastern investors in China is growing because they believe the market is stable and capable of generating relatively high yields.
"Most of the investors we work with look for new channels to invest in. There are shifts in the market," he added. "Institutional investors are also looking for alternative channels as well. Previously they would buy a minority stake in a listed company and would be a passive investor. Now they want to be more aggressive, have a bigger stake in a company and influence strategy."
PAI operates on a deal-by-deal basis across the technology, real estate, healthcare and energy sectors. Transactions might be structured as fund investments – as is the case with Vtron – direct investments through special purpose vehicles, or direct loans to project companies. For Chinese companies looking for offshore funding, structured notes are popular, with collateral coming in the form of real estate.
"It is very bespoke to each project," Piriyev explained. "Our internal infrastructure is a constellation of asset management firms, all locally regulated. "By the end of this year, we will have arms in four different markets."
Back to Top