Chinese bitcoin player completes $90m IPO, endures bumpy debut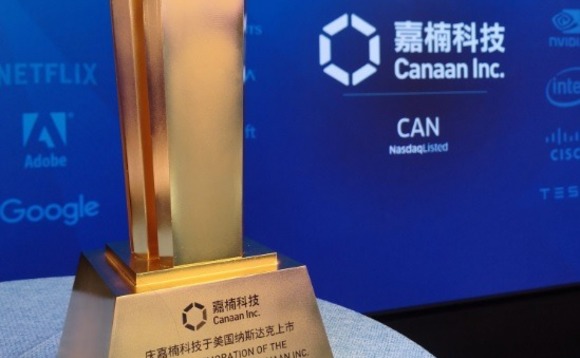 Chinese bitcoin mining equipment manufacturer Canaan experienced a volatile first day of trading on NASDAQ after raising $90 million in a smaller-than-expected IPO.
The company sold 10 million American Depository Shares (ADS) at $9.00 apiece, the bottom end of the indicative range, according to a filing. The stock opened at $12.60 on November 21 and at one point slipped...