Portfolio: Affirma and Sunwoo Fresh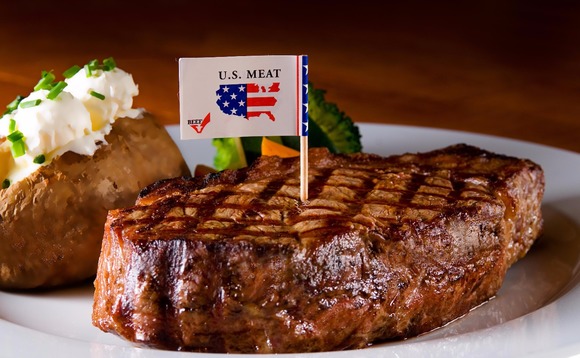 Affirma Capital is helping Korea's Sunwoo Fresh discover new revenue streams overseas, online, and in adjacent links of the beef importing value chain. Aggressive M&A has accelerated the process
South Korea has had a rocky relationship with the US when it comes to beef. Since the turn of the millennium, there have been several bans of US imports due to various bovine disease outbreaks, with protests against re-opening bilateral beef trade attracting as many as a million people. But the basic laws of supply and demand have proven irrepressible.
Korea and the US consistently rank among the top five importers and exporters of beef, respectively, and with a free trade agreement in place since 2007, the market has shown few signs of weakness.
The US alone accounted for 56.3% of Korea's total beef imports in 2021. During the 10 years to 2021, the country's beef imports have grown about 79% to 454,000 tons, according to the Korean Meat Trade Association. Australia has dwindled into a distant second place, its share reaching 35.4% in 2021, down from 55.2% as recently as 2015.
Affirma Capital was watching this trend closely when it acquired 100% of Sunwoo Fresh in November 2018 for about USD 90m. At the time, the emerging markets-focused GP was on the cusp of spinning out from Standard Chartered Private Equity, which invested via its fourth Ascenta fund. Sunwoo's founders reinvested after the deal, taking back a 15.8% stake. Affirma continues to hold 84.2%.
Taste tests
At the time, Sunwoo's core weaknesses were a lack of diversification. Almost 100% of its revenue was generated from wholesalers, with only a smattering of direct sales coming from a single retail outlet. There was no online business, and the product suite didn't include any meats but beef. However, having only one export partner of any substance was not a problem.
"The fact that they had a high dependency on US beef was actually a strength," said Taehoh Park, an associate director at Affirma.
"Now, out of about 450 kilotons imported beef, more than half of it comes from the US, and we expect that to increase because Australia is having production difficulties related to droughts, floods, and macro issues. In the vast plains of the US, natural disasters are less common."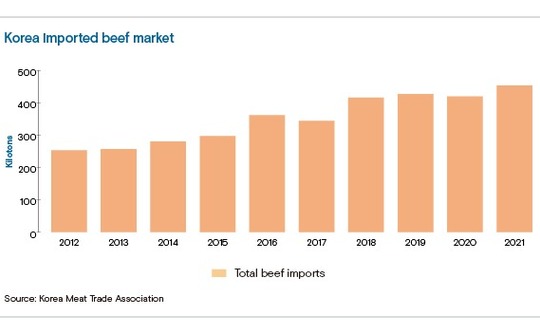 Still, there has been an effort to diversify Sunwoo's procurement connections. More business is being done with Australia, South America, and Europe as pork and chicken have come to represent a combined 17% of the product mix.
Part of this is about reducing dependency risk on the US, but geography is also a flavour factor. For example, cattle are typically grass-fed in Australia versus grain-fed in the US, leading to debates about the virtues of various marbling, gaminess, and juiciness profiles.
"As a food company, we do appreciate very subtle differences in taste, and we believe our customers share that with us," said Park. "So, we want to offer as much variety as possible in terms of product."
In 2019, Affirma brought in Minho Cho, a 22-year industry veteran, as CEO. In 2020, Jehyo Jo, a management consultant and private equity investor with 14 years of experience, was engaged as chief strategy officer. Jo was instrumental in navigating M&A activity and building what was a pure export business into what he calls a total farm-to-table food platform.
Strategic additions
The idea was to integrate the value chain from sourcing to retail platforms through both vertical and horizontal expansion. Key acquisitions included FoodJang, an established online sales business, and Idong Galbi, a specialist meat processor. Affirma contributed about USD 10m to the bolt-on agenda, but it was mostly funded with operating cash.
FoodJang has helped online grow to 10% of the overall sales mix with partners including Naver Corporation, Coupang, and Kakao Corporation. Most of Sunwoo's competitors have attempted to build e-commerce units in-house rather than acquire existing businesses; their online sales typically represent less than 4% of total sales.
Idong Galbi is one of the few meat processors in the galbi school of barbecue that uses a technique of slicing meat from the bone then reattaching a small piece of bone on the side of a perfect, grill-ready fillet.

Jo noted that Affirma's capital markets networks were instrumental in identifying M&A targets but that the lines of communication between investor and investee were perhaps even more important. In one instance, a potentially poor bolt-on decision was averted because an open discussion style between the two parties facilitated a clearer view on a sub-optimal meat processing target.
"There was a lot of interest alignment between management and Affirma, and not just the deal team," Jo said. "They've given us a good talking partner – someone on the other side of the table who you can challenge, disagree with, and discuss anything with. That has had a huge impact and helped us push forward in the same direction executing our vision."
Another important acquisition came in 2020 with Suppullim Foods, a meat by-product processing business with capacities in soups, seasonings, and sauces. This has driven growth in the production of branded heat-and-eat packaged dinners known as home meal replacements, or HMRs.
"We see great potential in this market because people tend to live in smaller families and dine out or buy food instead of making it," said Park. "It can be useful for people who want to cook for themselves but don't want to do it from scratch. I think it's a global phenomenon."
In the meantime, the sales team has more than doubled to about 40 staff, while cold chain and storage capacity – always a major concern for raw meat handlers – has ticked up with each acquisition. Cold storage capacity is now at least 10,000 metric tons. Sunwoo was the fifth-largest player in this space at the time of acquisition; it's now number three.
Robust retail
The most ambitious expansions continue to be in the retail end of the business, however. Earlier this month, the company's first overseas retail outlet opened in Phnom Penh. It is described as only the second overseas expansion by a Korean meat company on record.
Cambodia was chosen for its relative lack of incumbent competitors, both local and global. Vietnam and Thailand were slightly less attractive in this regard but are next on the Southeast Asian expansion hitlist.
The core play here is about targeting high-end consumers, who prefer the taste of US Angus beef over Asia's less prized cattle breeds. The store operates under the Angus Park brand, part of a Sunwoo subsidiary called PM Place that also manages HMR sales. Affirma organised PM Place as a more independent company as part of the retail development program.
More action on this front includes a partnership with the Canadian government to open a Canada-themed "grocerant" in Seoul last year. The idea is to simultaneously build out the retail business and diversify import channels. Canada wants a piece of US beef supply dominance in Korea, and a fancy butcher shop-restaurant promoted by Sunwoo is hoped to raise the necessary public awareness.
The diversification of the customer base beyond wholesalers has made the greatest impact on sales. Affirma has transformed Sunwoo from an almost 100% import-to-wholesaler operation to 75% wholesale, 21% retail, and 4% processing in terms of revenue split.
There are now 21 directly operated stores and five franchisees, plus two meat processors. The number of wholesaler, processor and restaurant customers has more than quadrupled during the holding period to about 4,660. Between 2018 and 2021, revenue and EBITDA increased 115% and 358%, respectively. They are expected to rise a further 37% and 11% this year.
"The other large players are mostly owned by individual shareholders, so they tend to be more conservative and just don't like that operational complexity," Jo said, describing Sunwoo's customer base as its key differentiator.
"They tend to focus on hypermarkets where you can just deal with one counterparty. We want to keep expanding those channels because it gives us more bargaining power. We don't want to sacrifice those margins."
In the pipeline
The short-term plan is to continue building out the retail and online businesses in terms of channels and diversifying the product offering in areas such as HMRs. This is all about addressing changing consumption patterns – largely spurred by the pandemic – including grocery delivery and eating at home more rather than dining out.
It will be supported by an ongoing IT buildout. Enterprise resources planning (ERP) systems have been introduced that automatically tally meat sales by weight across Sunwoo's various locations. The data is processed centrally and used to inform the sales team of demand trends. In the future, the company hopes to improve inventory management and reduce logistics costs by predicting the quantities that will be ordered.
ERP systems are not common in Korea's beef industry. This is a fragmented space, populated by family operations, where sanitation is often dubious, and the younger generation has no interest in taking over the ranch. Prior to the free trade agreement with the US, the government subsidised these producers, keeping an old-fashioned industry with low output and high prices on life support.
"Now, the government is trying to make Korean beef more competitive, and I think we played a certain role in that because we've been consolidating and modernising the industry," Jo said, flagging long-term plans to move into products such as goat and lamb, as well as countries in Europe and Latin America. "We're thinking of becoming a global gateway to Korea for meat markets."
For Affirma, an exit via trade sale appears to be on the relatively near-term horizon. Chaebols with food interests are expected to be attracted by two key barriers to entry.
First, only about a dozen companies in Korea are licensed to directly purchase raw meat from packers, creating an oligopolistic procurement environment. Second, there are only four major meatpackers globally, and Sunwoo has stable relationships with two: Cargill and JBS.
"We expect significant interest from the market, and we are already hearing initial feedback from conglomerates, and that's just in Korea," Park said. "Who knows what's going to happen if we try to tap other strategic investors around Asia? That's uncharted territory for us."
Back to Top