Metaverse: Too concrete to ignore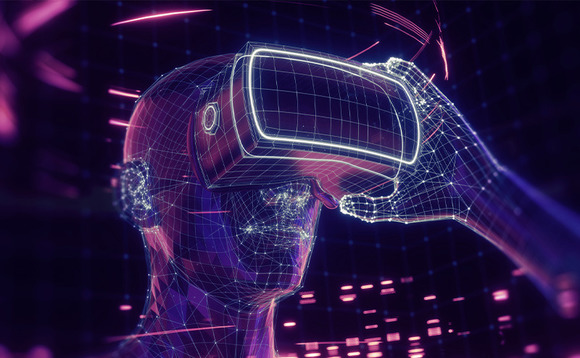 As lives lived online find a virtual world to call home, investors, brands, governments, corporations, and accountants follow them in. Real estate, avatars, and new ideas are in demand. Goggles are not
The metaverse, often evoked as Web 3.0, is nothing if not open to interpretation. For most, it's a decentralized vision of the internet, where users interact in 3D environments, and everything is composed of blockchain-based non-fungible tokens (NFTs). For Hong Kong's Animoca Brands, it's a new country.
Animoca Brands has helped pioneer the metaverse concept by developing immersive, brand-affiliated games with internal NFT-based micro-economies, where players can live out alternate identities with virtual property rights. Its latest venture, a mixed-use metaverse called Sandbox is giving those brands a new geography to expand into, and there's currently a run on real estate.
"The metaverse provides endless opportunities in the realm of sustainability, not only from a design and innovation perspective but also from a practical one," Adrian Cheng, CEO of Hong Kong-listed real estate developer New World Development, told the Asian Financial Forum last week following his firm's virtual land acquisition on Sandbox.
"We are already seeing the metaverse as having potential to act as a solution for many environmental issues, like reducing the need for travel, through improved remote working practices as well as vacation sightseeing, world landmarks and cultural experiences brought to life in the virtual world."
An endorsement from a traditional brick-and-mortar property empire says everything about the metaverse's recent acceptance into the mainstream business and investment world. Sun Hung Kai & Co, South China Morning Post, and PwC are among the other legacy organisations buying land in Sandbox. SoftBank Vision Fund 2 led a USD 93m round for the platform in November that included LG Corporation and Samsung.
Snoop's neighbour

The long-termers in this space speak about it well beyond its gaming roots. Training simulations and prototype testing are often mooted as potential use-cases for a 3D virtual world, in addition to a test marketing ground for media-related or visual-oriented industries like fashion. Yat Siu, co-founder and chairman of Animoca, sees most of the early upside in finding new markets for brands such Adidas, The Smurfs, and Snoop Dogg.
"The reason people want to buy land in Sandbox is because of the people they want to be connected with," Siu said, observing that NFTs – like consumer products in the physical world – function largely as identifiers of social status.
"It has nothing to do with the space you're in – it has everything to do with the network that is inherent within that and the messaging that comes with it. Sandbox has achieved that. The land next to Snoop is more valuable."
This theme came into focus last year, with global NFT investment exploding from USD 13.7m during the first half of 2020 to USD 2.5bn in the first half of 2021, according to PwC. As big names have swooped in from the top, it has energized grassroots operators.
For example, Animoca, armed with around USD 210m in recent VC funding from the likes of Sequoia Capital, set up a USD 130m metaverse seed program last month called Launchpad Luna alongside Hong Kong accelerator Brinc.
Launchpad's yet-to-be-announced first cohort will include business models such as a secure entertainment marketplace, a no-code platform for enterprises to trade digital assets, a multi-blockchain NFT lending service, a crypto e-commerce rewards business, and an identity verification tool.
The accelerator, said to be the first one of its kind globally, also helps size up the talent supply side of the metaverse boom. It received about 200 applications in less than a month for fewer than 15 program slots. Brinc invited 66 companies into the investment committee before making about 30 investments.
Know your audience
Best-practice approaches in metaverse investment involve focusing on the achievability of milestones in relatively short timing parameters rather than the grand visions that often come with an elevator pitch. Investors will need to be more sensitive to the needs of globally distributed teams in this space, and judgement of talent will be more about passion than business traction.
"The people that have built proto-metaverses or some kind of open-ended game in non-commercially successful ways are much more interesting than web developers and app developers just moving into a hot sector," said one founder. "They've been trying this for 10 years and are probably terrible at running businesses, but they've got the interesting ideas."
Brinc CEO Manav Gupta noted that the key distinction in developing companies in this space is that, unlike in traditional venture capital, which has to chase liquidity as a long-dated end goal, tokenization liquidity is available from the start. A second distinction, which harks back to blockchain's decentralized ideals, is that the users own the companies, not the investors and founders.
"As a result, they need to be fully aligned and driven within the company's mission and ethos and have the ability to support it financially as well as contribute to the marketing and growth of its ecosystem as active participants in its success," Gupta said.
"Companies that are developing in this space need to recognise the power of engaging their end-users and customers just as they would their founding or management team or advisors in the development of the platform."
At the less aggressive end of the private equity spectrum, investors are still biding their time and studying the early branding use-cases championed by the likes of Animoca. US-based L Catterton, a consumer-focused GP associated with French luxury goods giant LVMH, is monitoring the space more closely than most and actively assessing potential investments.
To date, the most intuitive inroad for brands monetising their intellectual property (IP) via NFTs has been the direct sale of unique NFT-based collectibles. The advent of a metaverse context, however, improves the customer experience by providing an environment where the virtual item's existence truly matters.
When people own and display IP-affiliated NFTs in a metaverse, they expose brands to new audiences. At the same time, other in-metaverse operators can build branded businesses that target NFT owners, especially if their possessions have a utility rather than being mere collectables. Real-world car ownership offers an effective parallel for this concept: Uber was created to transact directly with individual car owners and passengers, not Ford and Toyota.
Charlotte Chang, vice president of global opportunities at L Catterton, sees the metaverse as a tool for product development, consumer engagement, and community building, where avatars allow consumers to interact and build brand loyalty. She points to Tencent's messaging software QQ – where users pay to accessorize digital alter-egos – as proof that the non-gaming public is ready to embrace avatars.
"In the near term, companies leveraging existing technologies to develop software-centric products appear more likely to monetise their offerings than their hardware-focused peers. There is already a sizable market for games, and NFTs are starting to gain traction," Chang said.
"VR [virtual reality], AR [augmented reality], and MR [mixed reality] devices, on the other hand, are likely to only present real monetisation potential when they offer more user-friendly experiences, more compelling sensory stimuli, and more seamless integrations with applications."
Dimensional dynamics
Pandemic-driven changes in lifestyle and greater affordability in headset equipment have improved sentiment for VR in the past two years, but scepticism about the technology's investment viability as part of the metaverse trend remains pervasive. This is true even among the industry's most plugged-in participants. Most online gamers play in 3D worlds on big screens with a 2D view.
Like many metaverse entrepreneurs, Ben Nolan, founder of New Zealand's Cryptovoxels, has been experimenting with creating virtual worlds since he read the science fiction novel Snow Crash in the 1990s. He compares VR to alcohol consumption: it will be a legitimate if potentially dangerous form of sensory-altering recreation, to be practiced in moderation.
"VR is a little bit of a red herring in terms of metaverses. It's very impressive, but I actually consume most of my 3D stuff on a big TV in the lounge plugged into a PlayStation 5 or on a wraparound screen at work," Nolan said.
"I don't think we're going to have a situation where people are living and working in VR. Most of the time, you'll be on your phone or computer in a 3D space that you look at through a 2D window. It's a bit of trek to conflate VR with the idea of metaverses."
Unlike Sandbox, Cryptovoxels is a specialized world, dedicated to art galleries and exhibitions. Artists typically pay the company USD 4,000-8,000 for a new NFT-based parcel on which they can sell their virtual works. After the neighbourhood builds up, resale prices are typically higher.
The platform currently has about 6,500 galleries and 2,500 unique gallery owners. This is miniscule compared to the largest metaverse communities: Roblox has about 47m daily active users. But Cryptovoxels is commonly listed among the top players in terms of real estate sales behind Sandbox and Decentraland.
Small is bountiful?
For investors, the takeaway is that sleeper successes based on niche interests are likely to be common in the metaverse theme. Big Tech-owned worlds and high-profile independents will grow faster but not without baggage.
"We're lucky that we have a commercialisation model where we don't have to see our users as profit centres. We don't have to track you and advertise to you, and I hope we never have to go that way," Nolan said.
With plans to set up a virtual audit experience in Sandbox, PwC is arguably the only Big Four accounting firm to delve deeply into the legal and tax headaches that are destined to slow down the metaverse hype in the coming years.
The strategy for approaching these challenges is still be hashed out – leading PwC to decline comment for this story – but early signals suggest pitfalls will be plentiful. For example, in many jurisdictions, the transfer of IP must be done in writing on paper in front of a witness, raising questions as to whether IP transfers in NFT form will be technically legal.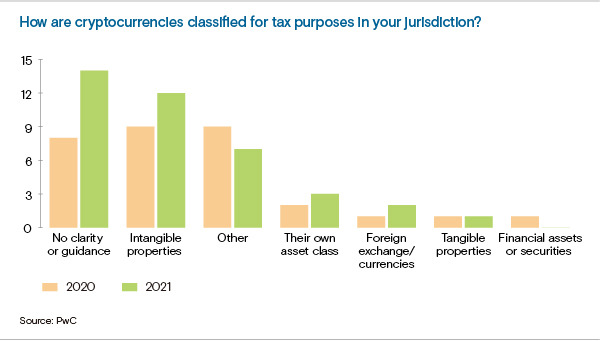 Moreover, as the metaverse idea goes mainstream, the legal situation appears to be getting cloudier. In a survey of PwC professionals across about 40 jurisdictions in 2021, 14 said they had no regulatory guidance whatsoever regarding the classification of crypto assets for tax purposes. This is up from eight in 2020.
China is in a class by itself in this regard, with most of the industry professionals contacted by AVCJ indicating it would be a difficult destination for metaverse investment. There are no formal rules prohibiting NFTs or metaverses in China to date. But in the past two months, the terminology has been picked up by local regulators, and meaningful restrictions are widely believed to be on the horizon.
"When the digital collectibles sound like financial assets, and they trade like financial assets, then it is quite likely that Chinese financial market regulators will treat them as financial assets for potential regulation," said Winston Ma, a managing partner at metaverse-focused CloudTree Ventures and a professor at New York University's School of Law.
"If a metaverse business doesn't have a token, then maybe it can say, 'This is not finance.' But if it has play-to-earn tokens that become a big trading business, the regulators would view it differently."
Regulatory minefield
Play-to-earn is the key sticking point here. The idea that metaverses are creating untaxed micro-economies will not go unchecked by governments. Developing economies could be the leaders in this area. In the rural Philippines, for example, crypto wallets are said to outnumber traditional credit cards, and play-to-earn income is already being taxed.
Vietnam's Axie Infinity has been navigating these complexities since mid-last year, when the Philippine regulator deemed its in-game NFTs should be classified as securities or currencies. After the ruling came through, Axie raised a USD 152m Series B round from the likes of Andreessen Horowitz, Accel Partners, and 500 Startups Vietnam.
Eddie Thai, a general partner at 500 Vietnam and Ascend Vietnam Ventures, describes metaverses as a Catch-22 for governments. On one hand, they will want to regulate to protect consumers, tax revenue, and entrenched power structures. On the other, a heavy regulatory hand in the early days of metaverse creation could deter technology companies setting up shop in the country.
"While I expect financial regulations to evolve as Web 3.0 does, I don't weigh legal uncertainty very heavily as an investor, particularly for companies that take regulatory compliance – especially tax compliance – seriously," Thai said, adding that player-level tax compliance was Axie's main regulatory concern.
"This might adjust payoff calculations such that some players on the margins may stop playing and some other players may adjust their playtime – perhaps more, perhaps less. But I don't anticipate wholesale shifts."
The inevitability of rising friction between regulators and metaverses raises the question of whether medium-term bets would be more prudently placed on plays related to pure escapism rather than alternate economic systems. Given that most of the immediate opportunities cluster around gaming and play-to-earn NFTs, this could leave lower-risk investors on the side-lines in the foreseeable future.
L Catterton's Chang observes, however, that there remains abundant room for imagination in the long-term. This could involve leveraging avatars to amplify brands and engage consumers and providing immersive experiences in and outside of games, as well as developing next-generation infrastructure to support new software, hardware, and communities.
"Escaping the real world and developing alternative economic systems are two different use-cases for the metaverse, but they are neither mutually exclusive nor collectively exhaustive," she said. "As physical and digital realms increasingly converge, and collaborations among stakeholders enable greater interoperability, we anticipate that consumers will explore the space in more ways."
Back to Top