Profile: Khosla Ventures' Andrew Chung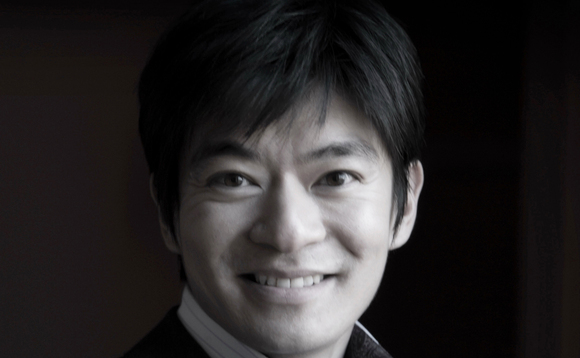 Andrew Chung, a partner of Khosla Ventures, passed up a chance at becoming a Hong Kong pop star for a career in VC investing. Now he is helping start-ups commercialize new energy technologies in Asia
In 2002, 24-year-old Andrew Chung returned to Hong Kong from the US and began plotting his career path. He applied for positions with several consulting firms, including Bain & Company. He also entered a scalable singing competition - New Talent Singing Awards.
The awards are a Hong Kong institution. With a history that stretches back four decades, they have catapulted a string of unknowns from around the world into Asian music industry stars.
A talented singer with a penchant for performing onstage, Chung had previously tasted success while a college student in the US. He was one of 16 contestants who made it to the final of the New Talent Singing Awards from a field of more than 3,000. Before the last performance, Emperor Entertainment Group (EEG), Hong Kong's largest music label, offered him a professional recording contract.
"I was young but I knew enough to understand the contract terms and tried to negotiate some revisions with EEG. Even boss [and Hong Kong entertainment mogul] Albert Yeung was involved," says Chung. "It was a hard decision. Even though the terms were much less than ideal and I was worried about the risks, I came shockingly close to signing. That's how much I love it."
Ultimately entertainment's loss was Bain & Company's gain. He decided that a career in technology could ultimately contribute more to the world than one spent performing.
Early starter
Chung's passion for entrepreneurship and technology started aged five when helping his parents run a Chinese restaurant in California. They taught him how to think about customers and one of those customers - a Princeton-educated scientist - provided extra tuition in mathematics and physics every weekend.
Chung went on to study mathematics at Harvard and it was there he started his first business, creating database-driven websites for local companies. After graduation, he turned down a job at Goldman Sachs to join enterprise software start-up Trilogy. Using this platform, he co-founded UberWorks, an e-commerce business that was subsequently acquired by US-listed Network Commerce for $23 million.
"Throughout my career I've always followed my passions," Chung adds. "I haven't always pursued the paths that I understand most, or listened to what people thought was the 'right thing' to do."
While assisting an energy company client with its China expansion at Bain & Company, Chung's focus shifted from IT to cleantech, in part driven by research into the energy imbalances created by rapid industrialization in China. At the time, few VC firms were interested in the space and so when he got his break as an investor - having returned to the US to complete an MBA - the remit was IT and the internet.
After stints at Bain Capital and TL Ventures, Chung joined Lightspeed Venture Partners and helped set up the firm's cleantech practice. He participated in several successful investments, including Solazyme (listed on NASDAQ in 2011) and Nest (bought by Google in 2014).
There was also a co-investment in QuantumScape alongside Khosla Ventures. It was Chung's first contact with one of Silicon Valley's leading authorities in next-generation energy technology. He joined the firm in 2011.
Although Khosla doesn't have office dedicated to investing in Asia, a number of portfolio companies are looking to commercialize their technologies in the region. Chung was tasked with leading these activities.
"Our advantage is having a portfolio of the world's best 'black swan' technologies that have radical implications for solving survival-related problems in places like China," he says. "I help CEOs find local partners, establish joint ventures and licensing partnerships, secure funding in the region, develop go-to-market strategies, and hire executives to manage local operations."
Negotiation points
Khosla portfolio companies making headway in the region include New Zealand-headquartered LanzaTech, which has developed a technology for converting toxic waste gas generated by factories into fuels and chemical products at the source, and Michigan-based EcoMotors, the company behind a combustion engine that delivers 30-50% improvements in fuel efficiency.
EcoMotors owns 49% of a joint venture with Chinese state-owned carmaker First Auto Works (FAW); it provides technology on a non-exclusive basis while FAW has committed in excess of $200 million in capital expenditure.
LanzaTech - which recently secured a $60 million round of Series D funding led by Japan's Mitsui & Co, with participation from new investors China International Capital Corp. and Siemens Venture Capital - follows a similar capital-light model with its joint venture partners such as China's Baoshan Iron & Steel.
"In many cases, ego and emotion can get in the way of a Western start-up team and an Asian partner working together," Chung says. "I'm a Chinese guy who grew up in the US but speaks the languages, so I've played the role of a bicultural intermediary to develop friendly, sometimes familial relationships with partners."
There are times at which Chung still has to use his singing voice. He takes part in charity events, recently giving a rendition of Jason Mraz's "I'm Yours" at the Silicon Valley Voice fundraiser. And then there are also calls for impromptu performances from Chinese partners during dinners or even meetings.
"Singing and performing are more culturally accepted in China as part of business interactions," Chung adds. "It can create a powerful impression with partners and reduce barriers to building trust."
Back to Top