AVCJ Special Achievement Award – Philip Bilden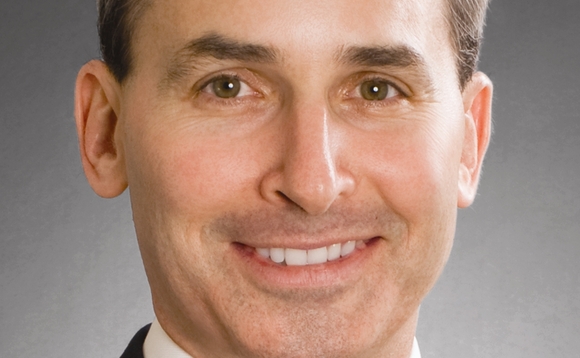 Philip Bilden, who launched HarbourVest's Asia business 15 years ago and is now transitioning from the role of managing director to senior advisor, reflects on a fast-evolving industry
Q: How have Asia's private equity players changed since you first arrived?
A: Over the past two decades, Asian private equity has changed beyond recognition - from a small cottage industry to a growing and increasingly important geography within a $1 trillion global asset class. GPs have evolved from well-connected regional "deal doers" to investment management platforms with multiple layers of institutionalized professionals. The ability to add true operational value to portfolio companies is perhaps the most favorable development. The LP community has also evolved. In prior years, it was customary to have no more than a handful of LPs visit the region to evaluate fund managers, and not necessarily invest in any of them. Now LPs have offices in the region and global investors travel frequently and more adventurously in the region. However, despite more engagement, many LPs still lack experience in navigating these often opaque markets.
Q: What's the most interesting development you've seen?
A: LP's renewed interest in high growth, high risk nascent markets. In the early days of the industry, investment was focused on minority growth equity investments in the "Asian tiger economies" of Greater China and Southeast Asia. That changed after the Asian financial crisis of 1997. The small pool of LP capital dried up for Asia's emerging economies, and only years later, a very small number of LPs began to invest, with a slant toward the developed Asian markets in the early part of the 2000s. HarbourVest remained active throughout this time and was a pioneering investor in developed Asia's earliest control and buyout investments. Today, LPs are flocking to Asia seeking growth from China and India in any form, and with an alarming disregard for the risks of the markets and the nascent fund manager infrastructure. Buyout and control investments in slower-growth Australia, Korea and Japan have fallen out of favor with mainstream LPs - many don't consider developed Asia in their regional asset allocation.
Q: Your concern is that they will repeat mistakes of the past?
A: Yes. Many LPs have very limited Asia experience and no institutional memory in the region's asset class, and few ever experienced the difficulties of living with a fund investment to completion over a decade in Asia's developing markets. As the industry has come full cycle in 20 years, with developing Asian markets leading the LP wall of capital, I suspect that many LPs will be disappointed in their Asian portfolios several years from now.
Q: What is your fondest accomplishment at HarbourVest in Asia?
A: I am proud of many things in my 15 years founding and managing our Asia business. This includes the talented and committed team I have recruited and partnered with in Hong Kong and Japan, with remarkable continuity over two decades in a market where professionalturnover is rampant. My greatest accomplishment is having established HarbourVest as an industry standard in Asia for professionalism, industry leadership and an enduring commitment to our GP and LP partners which has resulted in long-term value for our investors.
Q: What deals or transactions stick out for you?
A: I recall history-making conversations with my friends and partners Weijan Shan and Dan Carroll, about the risks of investing in a certain state-owned Chinese bank with significant non-performing loans, and whether this fit the risk profile for the Newbridge Asia Fund III formed after the Asia financial crisis. I supported the investment as a member of the advisory committee, although I recognized that this was breaking new ground for the fund and industry in a market - China - which had seen few private equity successes at the time. Shenzhen Development Bank went on to become one of the highest-value creation investments in the history of Asian PE, generating over $2 billion of value and 13x return. This pioneering deal certainly paid investors for any attendant China risk.
Q: What are your plans after transitioning into the role of senior advisor at HarbourVest?
A: Now that I don't have to answer 300 emails per day , take multiple phone calls at midnight and travel over 100 days on Cathay Pacific, I am re-discovering the joys of time and liberty for intellectual and family pursuits. My family and I will remain in Hong Kong for the next several years, and I am looking forward to having the luxury of time and capital to pursue many worthy non-business interests, as well as an active investment program for our family office. My wife, Patricia, and I have been particularly active over the years with many valuable non-profit, educational, and philanthropic endeavors which will only increase in the years ahead.
Back to Top