Profile: Founders Fund's Bruce Gibney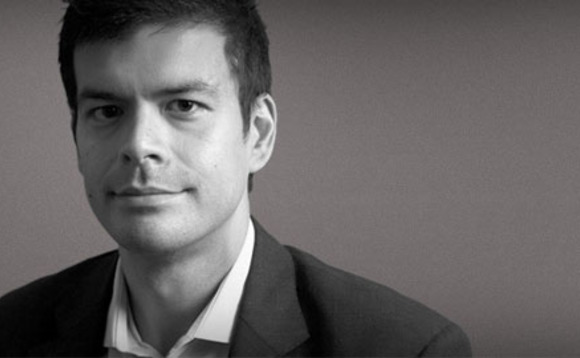 Founders Fund Partner Bruce Gibney became a multi-millionaire by investing in PayPal while still at university. He was later involved in the first angel investment made in Facebook
It may have been the best investment ever made. But when Peter Thiel, the billionaire co-founder of PayPal, decided to make his $500,000 call on Facebook in 2004, he had a team of advisers by his side. Bruce Gibney, then an intellectual property specialist with Thiel's family office, Clarium Capital, was one of those people.
"At the time, it looked like a lot of other promising start-ups," he says of an early Facebook. "It was a group of intelligent, passionate, dedicated people who had a grand vision, and in their case it worked out spectacularly well."
Gibney himself joined the ranks of the intelligent and dedicated at an early age. Born of a Chinese mother who was a chemical engineer, and a father who worked in the furniture industry, he grew up on America's east coast, before moving to the San Francisco Bay area and scoring a place to study at Stanford University.
He majored in science and technology studies and industrial engineering and joined a fraternity where he became acquainted with young man called Ken Howery. Through Howery, who became his room-mate, he was introduced to Thiel - a Stanford alumnus who had founded the university's student newspaper, for which Gibney was invited to write a column.
In Gibney's senior year, Thiel established a small company and asked Howery to join him. "In a conversation I can laugh about it now because it worked out really well, Ken told me he had two job offers and asked my advice. One offer was to work in a bank, and one was working for Peter at his start-up. I said the conventional thing: go work for the bank," Gibney recalls.
Fool's gold
Fortunately Howery ignored this advice, for the company Thiel had set up, then known as Confinity, later changed its name to PayPal. During its initial months, Gibney and his parents decided to invest their own capital in the venture.
"I knew Ken very well, thought he was ambitious, and thought Peter was one of the smartest people I'd ever met who wasn't 70 and wondering around the physics department with a Nobel Prize," Gibney says by way of justification. It was also the late 1990s, so there was a pronounced cultural momentum behind investments of this kind.
While his best friend put in the hours at PayPal, Gibney decided to go to law school, buoyed by a love of writing discovered during his time on the student newspaper. He describes this period as an emotionally formative experience: "It's the education of a venture capitalist - you give smart people money and you do nothing and it all works out."
Though Thiel tried to involve Gibney more in the business as time went on, a belief that his financial holding in PayPal was sufficient exposure to the company led him to accept a job as a securities litigator at law firm Heller Ehrman in 2001. He regrets this today as he believes participating in a hugely successful company would have accelerated his learning process in VC. The following year, PayPal went public, and just a few months later, it was acquired by eBay for $1.5 billion.
It was at this point that Thiel decided to set up Clarium Capital, and when he offered Gibney a job, he thought to himself, "I can't be stupid three times in a row" [having previously advised Howery against working at PayPal and then declined a job there himself] and leapt at the opportunity.
So in a scenario with more than a touch of resemblance to Howery's own dilemma several years prior, Gibney gave up the chance to be a partner at a 120-year-old law firm to work for a small family office. Not long after this, the law firm went bankrupt.
Funding founders
Gibney's role at Clarium was to review prospective investment opportunities. One of those was Facebook, which at the time of Thiel's cash injection appeared earlier-stage than a lot of the angel investments he sees today. Within a year, though, the firm was on its way to being gigantic and today claims to have one sixth of the world's population as its users.
Not having put his own money in the pot isn't something Gibney regrets, however: "Every month, out of all the companies you see, there's going to be something you rejected that ends up being a billion-dollar deal. This is why VCs never write in an email 'I decline to invest in your company' because it's like a trophy of someone's stupidity. But if it keeps you up at night, that's just a recipe for dyspepsia."
After a while, Gibney's enjoyment of the hedge fund business that Clarion had become began to wane. The regulatory environment was deteriorating and the financial system was coming under increasing strain.
When Thiel and Howery established Silicon Valley-based venture firm Founders Fund in early 2005, Gibney soon got involved on a full-time basis with both fundraising and the deployment of capital. He is now one of the firm's six partners, alongside Thiel, Howery, Sean Parker [co-founder of Napster and Facebook's first president], Luke Nosek and Brian Singerman.
While the firm prefers to back innovative American companies rather than investing directly in Asia - Gibney says he is shocked at the "gweilos trundling over to China and thinking they'll just land and replicate Silicon Valley" - he recognizes the importance of the region for the expansion of Founders' existing portfolio companies.

As for the future, venture capital is where he's staying. "I would like to continue investing in great companies for as long as I'm able to," Gibney says. "At the end of my career, I'd like to point to five or six companies where the CEO believes I contributed something more than just capital - even if it's just one terrific piece of advice. That's what would make me happy."
Back to Top